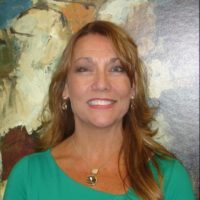 Lisa Jones
Licenses Psychologist
lisa@pinelakebh.com
(402) 434-2730
9100 Andermatt Drive, Suite 1, Lincoln, Nebraska 68526
Areas of Practice

Attention Deficit/Hyperactivity Disorder (ADHD), Anger Management, Anxiety, Attachment, Chronic Illness/Medical Issues, Conduct/Oppositional Concerns, Depression, Disasters, Domestic Violence, Eating Disorders, Grief/Loss/Mourning, Hoarding, Interpersonal Concerns, Lesbian/Gay/Bisexual/Transgender/Questioning (LGBTQ), Mood Disorders, Obsessive Compulsive Disorder (OCD), Personality Disorders, Problematic Sexual Behaviors, Post-Traumatic Stress Disorder (PTSD), Secondary Traumatization, Severe and Persistent Mental Illness (SPMI), Sexual Abuse/Assault/Harassment, Substance Abuse, Other

Ages Treated

Children (0-5 Years Old), Children (6-12 Years Old), Adolescent (13-18 Years Old), Young Adult (19-25 Years Old), Adult (26-40 Years Old), Adult (41-60 Years Old), Mature Adult (61 and Up)

Services Provided

Therapy to Non-English Speaking Clients, Individual Therapy, Family Therapy, Couples Therapy, In-Office

Evaluations Provided

Custody Evaluations, Parental Fitness Evaluation, Initial Diagnostic Interview (IDI) NE Medicaid Specific, Pre-Treatment Assessment (PTA) NE Medicaid Specific, Mental Health Evaluation, Parent-Child Relationship Assessment, Ages 0-5, Ages 6 & Up, Psychological Evaluations, Integrated Substance Abuse and Mental Health Evaluation, Chemical Dependency

Specialized Training

N/A

Additional Information:

Dr. Jones is a Licensed Clinical Psychologist originally from North Platte, NE. She graduated from Maxwell High School, and then attended the University of Nebraska – Lincoln (UNL), Wake Forest University, and then back to UNL where she earned her Ph.D. in Clinical Psychology.

When not working or spending time with her children, Lisa enjoys running, biking, and especially working outside in her yard and flower beds. She was trained as a generalist but has specialized training and experience in working with trauma issues, Bipolar Disorder, depression, and anxiety. She also conducts psychological evaluations and is adept at working with clients with co-occurring mental health and substance use disorders.

She denies having any special talents or superpowers, however, her children often think she has psychic abilities for being able to know where they are, what they are doing, and where all their lost items are hiding. Dr. Jones is currently accepting new patients, call now (402) 434-2730 to schedule an appointment.
Office Availability Schedule
| | |
| --- | --- |
| Sun | |
| Mon | Morning, Afternoon |
| Tues | Morning, Afternoon |
| Wed | Morning, Afternoon, Evening |
| Thu | Morning, Afternoon |
| Fri | Morning, Afternoon |
| Sat | |
Payment
Private Pay, Sliding Fee Scale, Medicare, BCBS, Tricare, Medicaid Nebraska UHC, Other: All commercial insurances accepted.
Race
White
Languages Spoken
English
Non-English Speaker Services
Use a Qualified Interpreter
Transport Offered
No
Disclaimer: Nebraska Mental Health.com does not endorse any providers listed in the Providers tab. Prior to choosing a provider, Nebraska Mental Health.com encourages you to research their credentials and current licensing, as well as see if they have had any disciplinary action taken against them. To search providers in Nebraska, please visit Nebraska LIS Search. To search providers in Iowa, please visit Iowa LIS Search. Thank you.