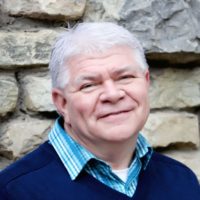 Rick McNeese
Licenses Psychologist
rick@pinelakebh.com
(402) 434-2730
9100 Andermatt Drive, Suite 1, Lincoln, Nebraska 68526
Areas of Practice

Attention Deficit/Hyperactivity Disorder (ADHD), Anger Management, Anxiety, Attachment, Conduct/Oppositional Concerns, Depression, Disasters, Domestic Violence, Eating Disorders, Gambling Addiction, Grief/Loss/Mourning, Hoarding, Interpersonal Concerns, Lesbian/Gay/Bisexual/Transgender/Questioning (LGBTQ), Mood Disorders, Obsessive Compulsive Disorder (OCD), Personality Disorders, Problematic Sexual Behaviors, Post-Traumatic Stress Disorder (PTSD), Secondary Traumatization, Severe and Persistent Mental Illness (SPMI), Sexual Abuse/Assault/Harassment, Substance Abuse, Other

Ages Treated

Children (0-5 Years Old), Children (6-12 Years Old), Adolescent (13-18 Years Old), Young Adult (19-25 Years Old), Adult (26-40 Years Old), Adult (41-60 Years Old), Mature Adult (61 and Up)

Services Provided

Therapy to Non-English Speaking Clients, Individual Therapy, Family Therapy, Couples Therapy, In-Home, In-Office

Evaluations Provided

Custody Evaluations, Parental Fitness Evaluation, Initial Diagnostic Interview (IDI) NE Medicaid Specific, Mental Health Evaluation, Parent-Child Relationship Assessment, Ages 0-5, Ages 6 & Up, Psychological Evaluations, Integrated Substance Abuse and Mental Health Evaluation, Chemical Dependency

Specialized Training

N/A

Additional Information:

Dr. McNeese is a Licensed Psychologist with many interests including Individual & Family Counseling, EMDR, Court Ordered Evaluations, Psychological Testing & Assessments, Addiction Medicine, Evaluation & Treatment Consulting, and Healthcare Consulting.

Depression, anxiety, panic attacks, family and relationship issues, personal transitions and adjustments, and psychological assessments are among the problems of patients Dr. McNeese sees. Dr. McNeese believes that perhaps his specialty is being able to have a good relationship with clients. Expect confidential, practical, personalized, strength-based treatment in a welcoming and professional environment. Change is inevitable. It is his goal to help individuals and families understand and use this change process in a way that best fits you.
Pine Lake Behavioral Health is a multidisciplinary private practice group whose goal is quickly responding to what you need. Dr. McNeese works collaboratively with physicians, attorneys, and other referral sources, providing you with the most efficient and effective care.
Office Availability Schedule
| | |
| --- | --- |
| Sun | |
| Mon | Morning, Afternoon |
| Tues | Morning, Afternoon |
| Wed | Morning, Afternoon |
| Thu | Morning, Afternoon |
| Fri | |
| Sat | |
Payment
Private Pay, Sliding Fee Scale, Medicare, BCBS, Tricare, Medicaid Nebraska UHC, Other: All commercial insurances accepted.
Race
White
Languages Spoken
English
Non-English Speaker Services
Use a Qualified Interpreter
Transport Offered
No
Disclaimer: Nebraska Mental Health.com does not endorse any providers listed in the Providers tab. Prior to choosing a provider, Nebraska Mental Health.com encourages you to research their credentials and current licensing, as well as see if they have had any disciplinary action taken against them. To search providers in Nebraska, please visit Nebraska LIS Search. To search providers in Iowa, please visit Iowa LIS Search. Thank you.