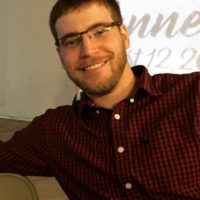 Beau Sedlacek
PLMHP
beau@pinelakebh.com
(402) 434-2730
9100 Andermatt Drive, Suite 1, Lincoln, Nebraska 68526
Areas of Practice

Attention Deficit/Hyperactivity Disorder (ADHD), Anger Management, Anxiety, Attachment, Chronic Illness/Medical Issues, Conduct/Oppositional Concerns, Depression, Disasters, Domestic Violence, Eating Disorders, Gambling Addiction, Grief/Loss/Mourning, Hoarding, Interpersonal Concerns, Lesbian/Gay/Bisexual/Transgender/Questioning (LGBTQ), Mood Disorders, Obsessive Compulsive Disorder (OCD), Personality Disorders, Problematic Sexual Behaviors, Post-Traumatic Stress Disorder (PTSD), Secondary Traumatization, Severe and Persistent Mental Illness (SPMI), Sexual Abuse/Assault/Harassment, Substance Abuse

Ages Treated

Children (0-5 Years Old), Children (6-12 Years Old), Adolescent (13-18 Years Old), Young Adult (19-25 Years Old), Adult (26-40 Years Old), Adult (41-60 Years Old), Mature Adult (61 and Up)

Services Provided

Therapy to Non-English Speaking Clients, Individual Therapy, Family Therapy, Couples Therapy, Group Therapy, Education Groups, In-Office

Evaluations Provided

Initial Diagnostic Interview (IDI) NE Medicaid Specific, Pre-Treatment Assessment (PTA) NE Medicaid Specific, Mental Health Evaluation, Parent-Child Relationship Assessment, Ages 0-5, Ages 6 & Up, Integrated Substance Abuse and Mental Health Evaluation, Chemical Dependency

Specialized Training

N/A

Additional Information:

Beau is a provisionally licensed mental health practitioner with a Masters of Science in Clinical Mental Health Counseling from the University of Nebraska-Omaha. Prior to obtaining his provisional license, Beau worked as the assistant to Dr. McNeese for over 3 years. During that time he gained firsthand experience with administering and scoring psychological testing instruments, as well as preparing evaluations and other documentation for court/legal purposes. During his Master's degree, Beau gained experience working with individuals of many backgrounds, including a 9 month internship at Lincoln Correctional Center where he worked within the substance use, mental health, and sex offender populations.

Beau is from North Platte, Nebraska and enjoys spending time with family and friends in his spare time. He also enjoys playing basketball, golf, and video games in his leisure time. He is reliable, dependable, and true multitasker who accepts any challenge and welcomes new experiences. Beau is now accepting new patients.
Office Availability Schedule
| | |
| --- | --- |
| Sun | |
| Mon | Morning, Afternoon, Evening |
| Tues | Morning, Afternoon, Evening |
| Wed | Morning, Afternoon, Evening |
| Thu | Morning, Afternoon, Evening |
| Fri | Morning, Afternoon |
| Sat | |
Payment
Private Pay, Sliding Fee Scale, Medicare, BCBS, Tricare, Medicaid Nebraska UHC
Race
White
Languages Spoken
English
Non-English Speaker Services
Use a Qualified Interpreter
Transport Offered
No
Disclaimer: Nebraska Mental Health.com does not endorse any providers listed in the Providers tab. Prior to choosing a provider, Nebraska Mental Health.com encourages you to research their credentials and current licensing, as well as see if they have had any disciplinary action taken against them. To search providers in Nebraska, please visit Nebraska LIS Search. To search providers in Iowa, please visit Iowa LIS Search. Thank you.