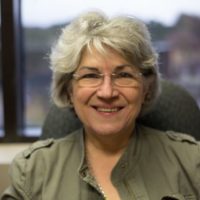 Lois Relys
LIMHP
lois@pinelakebh.com
(402) 434-2730
9100 Andermatt Drive, Suite 1, Lincoln, Nebraska 68516
Areas of Practice

Attention Deficit/Hyperactivity Disorder (ADHD), Anger Management, Anxiety, Attachment, Chronic Illness/Medical Issues, Conduct/Oppositional Concerns, Depression, Disasters, Domestic Violence, Eating Disorders, Gambling Addiction, Grief/Loss/Mourning, Hoarding, Interpersonal Concerns, Lesbian/Gay/Bisexual/Transgender/Questioning (LGBTQ), Mood Disorders, Obsessive Compulsive Disorder (OCD), Personality Disorders, Problematic Sexual Behaviors, Post-Traumatic Stress Disorder (PTSD), Secondary Traumatization, Severe and Persistent Mental Illness (SPMI), Sexual Abuse/Assault/Harassment, Substance Abuse

Ages Treated

Children (0-5 Years Old), Children (6-12 Years Old), Adolescent (13-18 Years Old), Young Adult (19-25 Years Old), Adult (26-40 Years Old), Adult (41-60 Years Old), Mature Adult (61 and Up)

Services Provided

Therapy to Non-English Speaking Clients, Individual Therapy, Family Therapy, Couples Therapy, Group Therapy, Education Groups, In-Home, In-Office

Evaluations Provided

Initial Diagnostic Interview (IDI) NE Medicaid Specific, Pre-Treatment Assessment (PTA) NE Medicaid Specific, Mental Health Evaluation, Parent-Child Relationship Assessment, Ages 0-5, Ages 6 & Up, Integrated Substance Abuse and Mental Health Evaluation, Chemical Dependency

Specialized Training

N/A

Additional Information:

Lois is a Licensed Independent Mental Health Practitioner with years of experience. Her specialties include dissociative disorders, antisocial disorders, dealing with life transitions such as disability/illness, becoming a caregiver, severe & persistent mental illness, or changing/ending relationships. Lois has experience working with LGBTQ individuals, especially those struggling with their orientation or identity. She is experienced in treating depression, bipolar disorder, and anxiety disorder(s) with training in interpersonal therapy, cognitive behavioral therapy, assertiveness and relaxation training, and Multisystemic therapy (MST).

Lois has a particular interest in the impact of personality traits on mental health and relationships and focuses on being present with patients using strengths to overcome and succeed. Lois primarily provides services in the community seeing many of her patients in their homes but also sees patients at the office and will make it work for her patients either way. Lois provides a nonjudgmental, relaxed atmosphere for individuals and families seeking help. She believes in working as a team to identify and treat problems, to generate strategies and plan for navigating future life stressors. Lois is an integral part of the treatment team who offers a unique perspective with unconditional positive regard for all.
Office Availability Schedule
| | |
| --- | --- |
| Sun | |
| Mon | Morning, Afternoon, Evening |
| Tues | Morning, Afternoon, Evening |
| Wed | Morning, Afternoon, Evening |
| Thu | Morning, Afternoon, Evening |
| Fri | Morning, Afternoon, Evening |
| Sat | |
Payment
Private Pay, Sliding Fee Scale, Medicare, BCBS, Tricare, Medicaid Nebraska UHC, Other: All commercial insurance accepted.
Race
White
Languages Spoken
English
Non-English Speaker Services
Use a Qualified Interpreter
Transport Offered
No
Disclaimer: Nebraska Mental Health.com does not endorse any providers listed in the Providers tab. Prior to choosing a provider, Nebraska Mental Health.com encourages you to research their credentials and current licensing, as well as see if they have had any disciplinary action taken against them. To search providers in Nebraska, please visit Nebraska LIS Search. To search providers in Iowa, please visit Iowa LIS Search. Thank you.